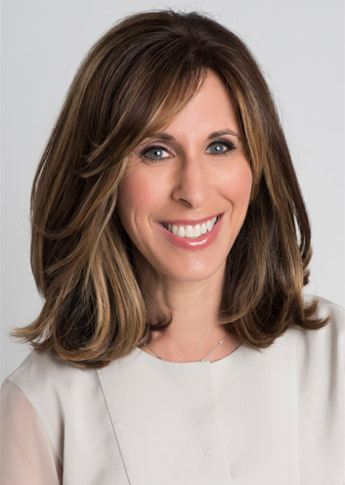 Lisa is a CDC Certified Divorce Coach®. A graduate of the University of Pennsylvania and New York University School of Law, Lisa has recently been certified by the CDC Board of Standards, having successfully completed their coaching program.
Before becoming a divorce coach, Lisa practiced Family Law at Broder & Orland in Westport, Connecticut, where she represented clients during all stages of divorce, advising them on issues including custody, visitation, parenting disputes, alimony, child support and distribution of marital property. Prior to that, while raising her family, Lisa was in private practice focusing mainly on real estate transactions, after starting her career in the Real Estate departments at Kaye, Scholer, Fierman, Hays and Handler and then Willkie, Farr and Gallagher, both in New York City.
A native of New York City, Lisa resides in Westport, Connecticut with her family and is deeply involved in the community. She  served on the Board of Directors of Pink Aid, a non-profit whose mission is to help underserved women survive breast cancer with support and dignity. Lisa also has served on the Board of Directors of The Conservative Synagogue in Westport and the Executive Committee of UJA Federation of Westport, Weston, Wilton and Norwalk, for which she also co-chaired its annual fundraising gala for several years, each year exceeding the prior year's fundraising goals.
IN MY OWN WORDS: WHY I BECAME A DIVORCE COACH
While I am fortunate enough to have been blessed with a successful marriage, I have lived closely with divorce my entire life. As a child of divorced parents, I always have been a keen observer of familial and financial dynamics. As an adult and an attorney, this led me to a lifetime as an informal advisor to many friends and colleagues going through the divorce process. Realizing my passion for helping individuals and families in transition led me to re-enter the legal field in the practice of Family Law.
As a Family Lawyer, I recognized from a professional standpoint that there was something missing in the process. I envisioned how much more efficient divorce could be if individuals had better overall guidance. Time and time again, in both my personal and professional lives, I observed people putting too much of their emotional and financial resources toward unproductive use, making divorce more overwhelming, confusing and expensive than it needed to be.
As a good listener and a born pragmatist, I discovered that others had identified the enormous value in this type of coaching and I pursued certification as a Divorce Coach.
It is my personal mission to help clients move through a difficult transition with greater direction and dignity, navigating a clear path to the life they want for themselves and their families.